OARsome Performance!
Take a BOW, Tess
May 2018 saw the 2018 Cornish Pilot Gig World Championship which took place off St Mary (Isles of Scilly). The championship is well attended, with over 150 teams entering both the mens' and womens' competitions – teams come, quite literally, from all over the globe!
The course takes the teams over 11/4 miles, with the start line itself spanning almost a mile!
Tess Preston, member of the Dart Gig Club Womens' "A" Crew and a key player in the Backline Accounts & Administration team, was proud to be able to take part, despite fog nearly resulting in the cancellation of the event.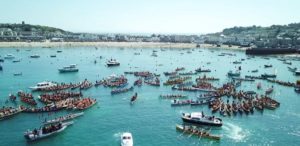 How Did She Do?
Tess' crew came a fantastic 23rd, from a total of 152 teams entering the Womens' competition, putting them in the top 15% in the world.
We spoke to Tess about her experience and she said:
It was a great experience and I'm really pleased with where we finished. Due to the rules, we would have won our group had we finished two places behind where we did. Every 12 places is a separate group, but to finish in division B was a real achievement. I'd like to give a mention to Sandra, Ally, Chloe, Kara and Karen (the rest of my crew) and our cox Pete too.

The weekend itself was a lot of fun – St Mary's is a beautiful place. Hopefully next year we'll be able to take part again and improve our result!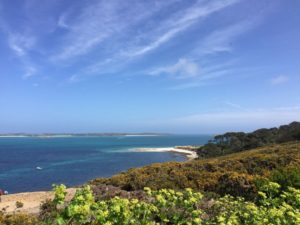 Want to Know More?
Just head on over to the Visit Isles of Scilly Website (link) for details of the event.