Advanced Driving Hat-Trick
RoSPA Gold Standard
Huge congratulations to Richard, Andy and Kevin from our Training team who all achieved a pass when taking the RoSPA Advanced Driving test.
The test formed the final part of their Driver Assessor course and focuses on a number of advanced driving techniques. Two of the three trainers achieved the highest possible "Gold" standard – no mean feat!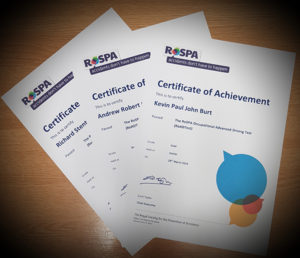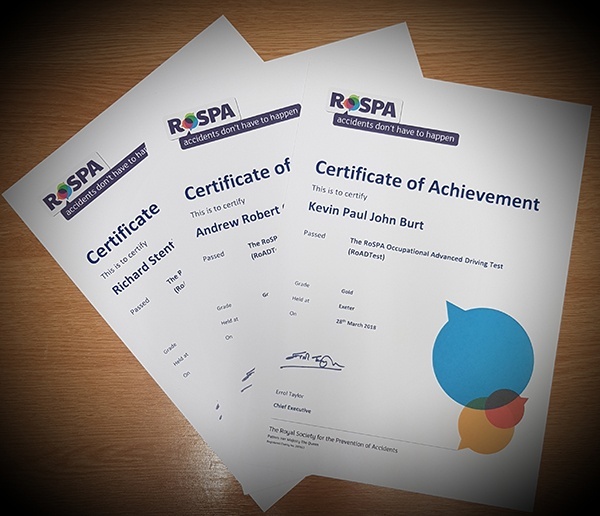 Why Did We Do It?
At Backline, we seek to continually improve the skills of all of our staff, from "internal" personnel to our Field Staff Partners. We also wanted to demonstrate our commitment to excellence and best practice when it comes to the delivery of training.
How Can It Benefit You?
The Driver Assessor and Advanced Driving qualification gives our trainers the knowledge to pass on best practice to candidates that they are training. It can deliver benefits in a number of ways, just some of which are listed below:
Improved efficiency » save on fuel costs
Improved safety » save on repair costs
Improved awareness » minimise driver & vehicle downwtime
Improved driving standards » protect & maintain your brand's reputation
Want To Know More?
You can find out more about the RoSPA RoADTest by visiting their website. You can also find out more about the Training and Driver Assessment options that we can offer by visiting our Training page (click here).